DIRECT CHAMBER BENEFITS
Membership Directory & Chamber Website – Listing both alphabetically and by category.
Email & Website – Free listings in both the Membership Directory and Chamber website.
Supporter Links – On Chamber's various websites.
Business Cards & Brochures – Displayed inside the Chamber lobby and viewed by over 30,000 visitors per year.
"Hassayampa Alert" newsletter – Insert your flyer for a nominal fee. Distribution is 5,000 per month or place your advertising inside the newsletter, which is mailed out the first Wednesday of each month through the Wickenburg Sun. Newsletter is also on the website under "Newsletter" section for viewers to find and read online.
Chamber Newsletter – Member businesses and associates receive the newsletter free each month. Keep up-to-date on events, meetings and business news.
Standing & Special Event Committees – Both offer leadership opportunities.
Member Referrals – Weekly requests for tourism, community & relocation information offer your company excellent opportunities to receive referral business.
Member Hosting Opportunities –Quarterly Luncheon & Monthly Business After Hours Mixers.
Event Discounts – For members only if participate as a vendor.
Free Marketing – First Dollar of Profit, Membership Plaque, Ribbon Cutting, Business Photo, and New Member exposure in media.
Double D Western World – Member Coupon
Other Benefits – Call the Chamber at (928) 684-5479 to inquire about a specific benefit. It may be provided by another member.
Interested in becoming a member? If so fill out our membership inquiry form now! Membership Application
New Chamber  Member Benefits
Special Offer to Chamber of Commerce Members
Wickenburg Community Hospital Fitness Center offers fitness programs to the community of Wickenburg.  Our state-of-the-art computerized interactive exercise equipment and professional staff will help you achieve your fitness goals
More Info on Fitness Center Benefits
New Member Benefit: Since 1939, Mountain States Employers Council (MSEC) has been in the business of helping owners and leaders manage critical human resource and employment law issues for the cost of membership. As a result of partnership with the Wickenburg Chamber, MSEC is pleased to offer a special membership rate to smaller employers who are in good standing with the Chamber. Employers with ten employees or less will receive a 50% discount on membership. MSEC Membership for Wickenburg Chamber Members smaller employers is: $575. Standard MSEC membership for smaller employers is $1,150. See enclosed benefit flyer, and for more information contact Karen Stafford, Arizona Vice President of Membership Development at (800) 437-9262 SEP – Wickenburg Bookmark
ADVERTISING DISCOUNT BENEFIT- The KioKom touchscreen kiosk in the Wickenburg Visitor's Center is one great way to showcase your business and have it seen by the thousands of visitors who stop in regularly. The kiosk promotes Places to Stay, Places to Eat, Places to Shop, Things to Do, Local Services and Information at the touch of a button. Now you can promote your business in a new way with this unique opportunity available to Wickenburg Chamber members only.
KioKom is offering a special offer for ONLY $200 for six months of advertising on the kiosk. As an advertiser, you have the ability to be in control of your ad page with up-to-date information or special offers via the username/password feature. This feature also allows you to see how many people have viewed your information on a daily basis or sent a text message to their phone with your information on it. This is just something you don't get with any other kind of advertising.  KioKom_Brochure-10-12
Over 900 viewers have seen these ads so far. To take advantage of this limited time special offer, please contact Donna Collamer at KioKom 480-389-4669 or for more information, visit the website at www.kiokom.com  Promote your Business – Be Seen – Call Today!
Wickenburg Chamber
Discount Prescription Drug Card
This program is being provided to you and your family to help lower your prescription drug costs. Simply create and print your FREE Prescription Drug Card below and receive savings of up to 75% (discounts average roughly 30%) at more than 56,000 national and regional pharmacies. This card can be used as your primary plan and/or it can be used on prescriptions not covered by your insurance plan. This program also includes other value added programs which will be listed on the card. Please enter your name and e-mail address in the box below and we will generate a printable membership card for you (no application/enrollment or eligibility required). This program has "LOWEST PRICE" logic to guarantee that you get the best deal on your prescriptions. (You pay the lower of a discount off Average Wholesale Price–AWP, discount off MAC Pricing or Pharmacy Promotional/Retail price). This card is pre-activated and can be used immediately!
| | |
| --- | --- |
| | |
Need to order hard copies of cards for your friends, family, members or employees?
Simply
and follow the instructions to order your own personal cards online. You can even customize the cards by adding your own logo image to the cards!
Includes the Following Programs:

Participating Pharmacies Include: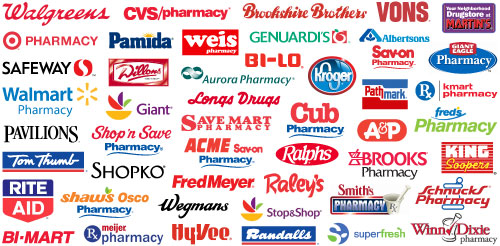 HEALTH & DENTAL BENEFITS
SAVE ON DENTAL CARE – Partnering with Owens Insurance Services, Inc. the Wickenburg Chamber is able to offer members quality dental care. For details, go to http://www.wickenburgchamberdental.com
SCF Arizona
SCF Savings – read more
Arizona Work Comp Rates Cut 2.8
Good news for employers. The Arizona Department of Insurance approved a 2.8 percent overall rate reduction in workers' compensation insurance premiums beginning Jan. 1. This is the second straight year the DOI has cut rates, helping to keep Arizona's workers' compensation among the lowest in the nation.
The recommended rate reductions are in every industry sector: manufacturing, contracting, office and clerical, agriculture, goods and miscellaneous.
Actual suggested rate adjustments for each policyholder is different and is determined by the classification code or codes for the occupations performed in the respective business. This means that some businesses may receive base rate premium decreases larger than 2.8 percent, while others may get an increase.
The 2.8 percent cut in premium is based on a recommendation submitted in August by the National Council on Compensation Insurance, a national organization that analyzes workers compensation and employee injury data and statistics.
SCF customers' actual premium also may be altered from the DOI's set base rate based on the deviation applied to the SCF subsidiary that provides the company's coverage.
Also beginning in January, an adjustment will be made to the workers' compensation indemnity benefits that are paid to injured workers who will be out of work for either a long period of time or who are no longer able to work. This increase is indexed by the average Arizona monthly wage, which has been recalculated to $3,920.75, up from $3,763.44 this year.
For more information, contact Carol Wallace at the Wickenburg Chamber of Commerce, 216 N. Frontier St., Wickenburg, AZ 85390 (928) 684-5479
SCF members the quick quote pricing link in on our website at www.wickenburgchamber.com  click on member benefits and see SCF.
Cell Phone ReCycle Information (click here)
BUSINESS BENEFITS
The Daily News-Sun and Surprise Today Newspapers are offering a special advertising program to the Members of the Wickenburg Chamber. See Ad You can get your message to 70,390 households in Sun City, Sun City West, and Sun City Grand on Saturday and in Surprise on Wednesday. At the low price of $87.50 per ad space of 3.25" x 2" and includes full color. See the flyer in this month's newsletter or call Jim Lairmore at 623-876-2566
Daily News –Sun ? Surprise Today ? Peoria/ Glendale
10102 Santa Fe Drive ? Sun City, Az 85351
Ph: 623-876-2568 ? Fax: 623-876-3689
e-mail: jlairmore@yourwestvalley.com
Member of Wickenburg Chamber
Circulation audited by CVC and ABC
CERTIFICATE OF ORIGIN DOCUMENT Free to Chamber Members/ $10 for Non-Member Call the chamber office to request a certificate at least 36 hours in advance (928)684-5479 Email: jbrooks@wickenburgchamber.com Affidavit will read: "The Wickenburg Chamber of Commerce states that based solely on the above affidavit, the Chamber believes that the goods described in the above affidavit are products of the United States of America. The Chamber assumes no responsibility beyond taking the sworn statements in the above affidavit.
It makes no warranty, expressed or implied, concerning the goods, affidavit or any documents relating thereto, and assumes no responsibility for the truth or accuracy of any statements contained in said affidavit or any of the documents mentioned therein.".
Cox Communication perks for Wickenburg Chamber Members

CenturyLink Direct Awards Program For
Wickenburg Chamber of CommerceThe Chamber earns money when members purchase Qwest products and services through the CenturyLink Direct Awards program.
Just call:
1 866-8YOUCAN 1 866-896-8226
and use our code 88202